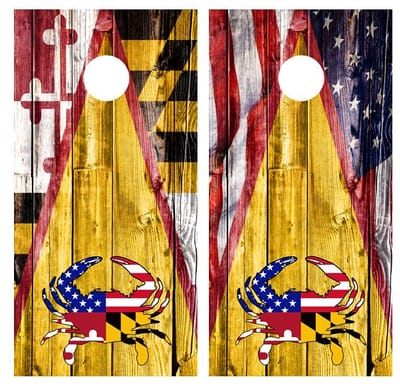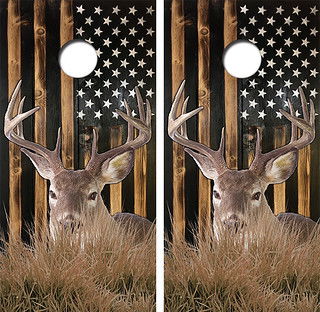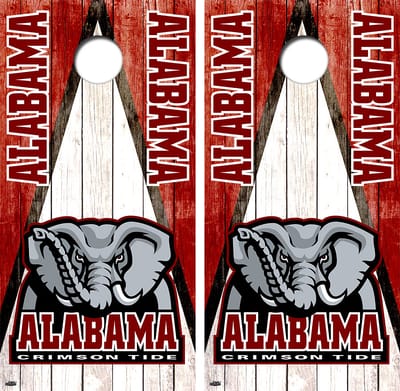 Our Pledge For Quality--The Cornhole Xpress is committed to build you a high quality cornhole board set for a price that you can afford. We use the highest quality materials in our construction process. Premium Birch or Pine plywood tops, beautifully sanded and finished with 3-5 coats of StreetShoe water base finish. StreetShoe is the best waterbase finish on the market as it dries to a beautiful clear finish with the protection that you need to withstand any heavy use you can throw at it. Select Southern Cross pine sides are used to insure a great looking perimeter to compliment the tops. Swing down 2 x 4 Pro Choice legs for easy storage. Carriage bolts, washers and wing nuts are used to secure the legs.Ready to play right out of the box! MADE IN THE USA right here in Abingdon, Maryland!

Our 3M Laminated vinyl wraps are second to none. Dynamic graphics from good quality photos sets our boards apart from others.

Heavy duty duck cloth cornhole bags filled with whole kernal corn weighing 14.5 - 16 ounces. Our bags and boards are tournament ready. Boards are 48" x 24" and 4" high in the front, and 12" high in the back.